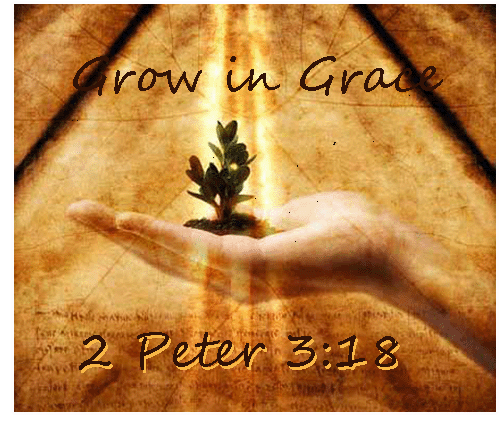 We WILL be having services tonight 4/10/13. Drive safely!!
Yes the saying goes, "April shower's bring May flowers", but don't let those showers get you down. After our draughts, we're praising the Lord for all this moisture. Come praise Him with us!
This year's church theme is "Grow in Grace". Our prayer is that you will have the opportunity to grow in the Lord!
If you do not already belong to a congregation, we would love for you to join ours. Please look around the site to learn more about us and let us know if you have any questions. We'd love to see you in one of our services.
Newly added: Pastor Blanchette has created a website where you can read his messages. Please visit his page by going to "Note from the Pastor" on the menu bar above.